YOUR WISH HAS BEEN GRANTED!
Thanks to all of you who supported this legendary set—we couldn't have done it without you!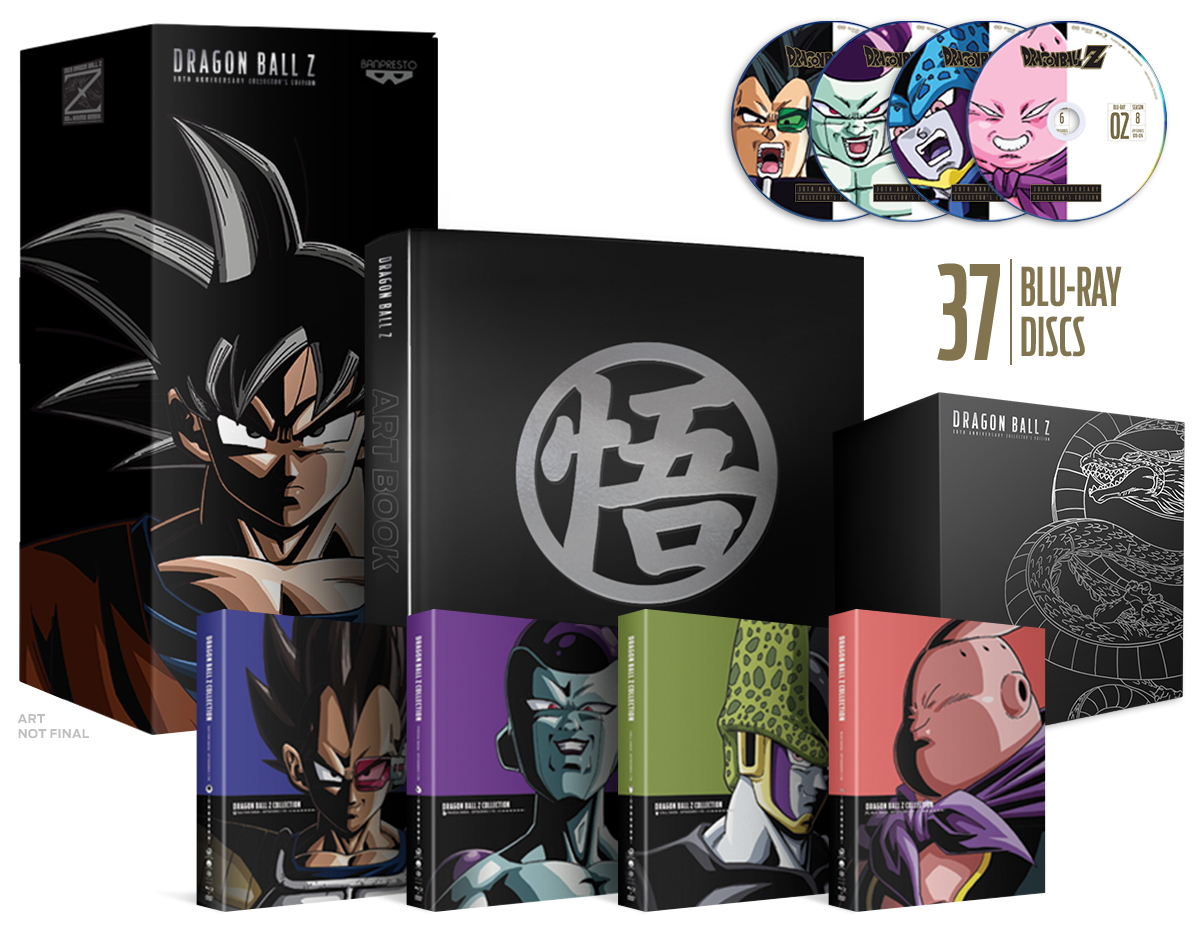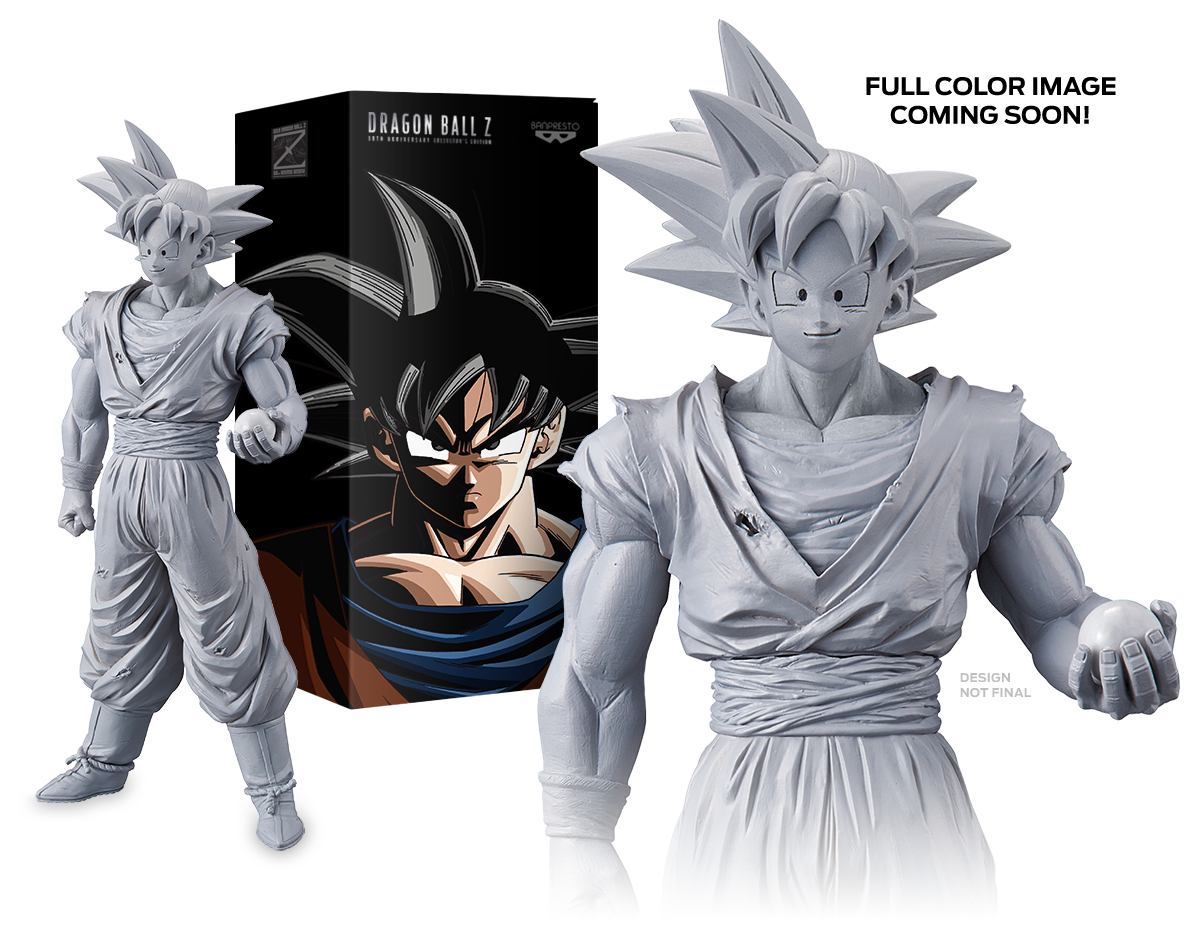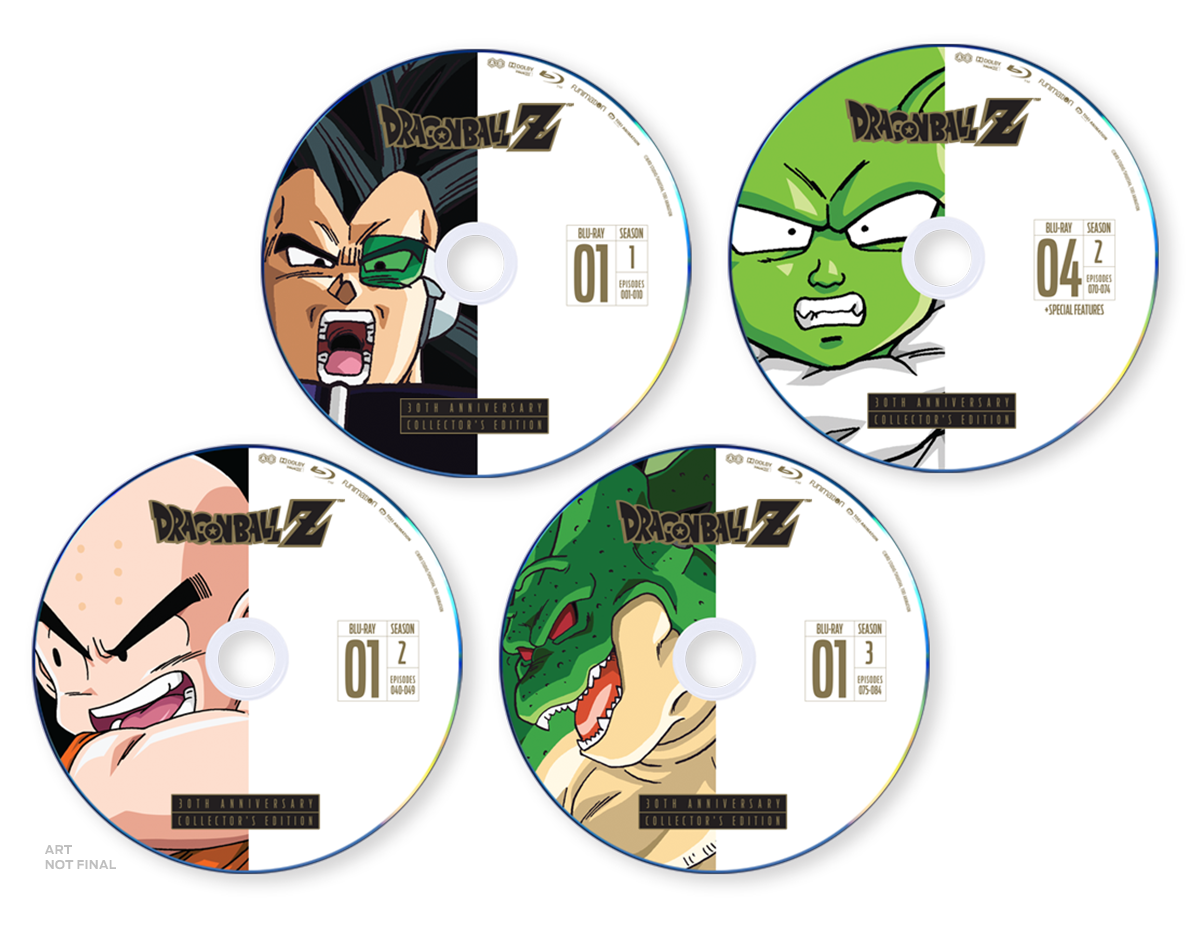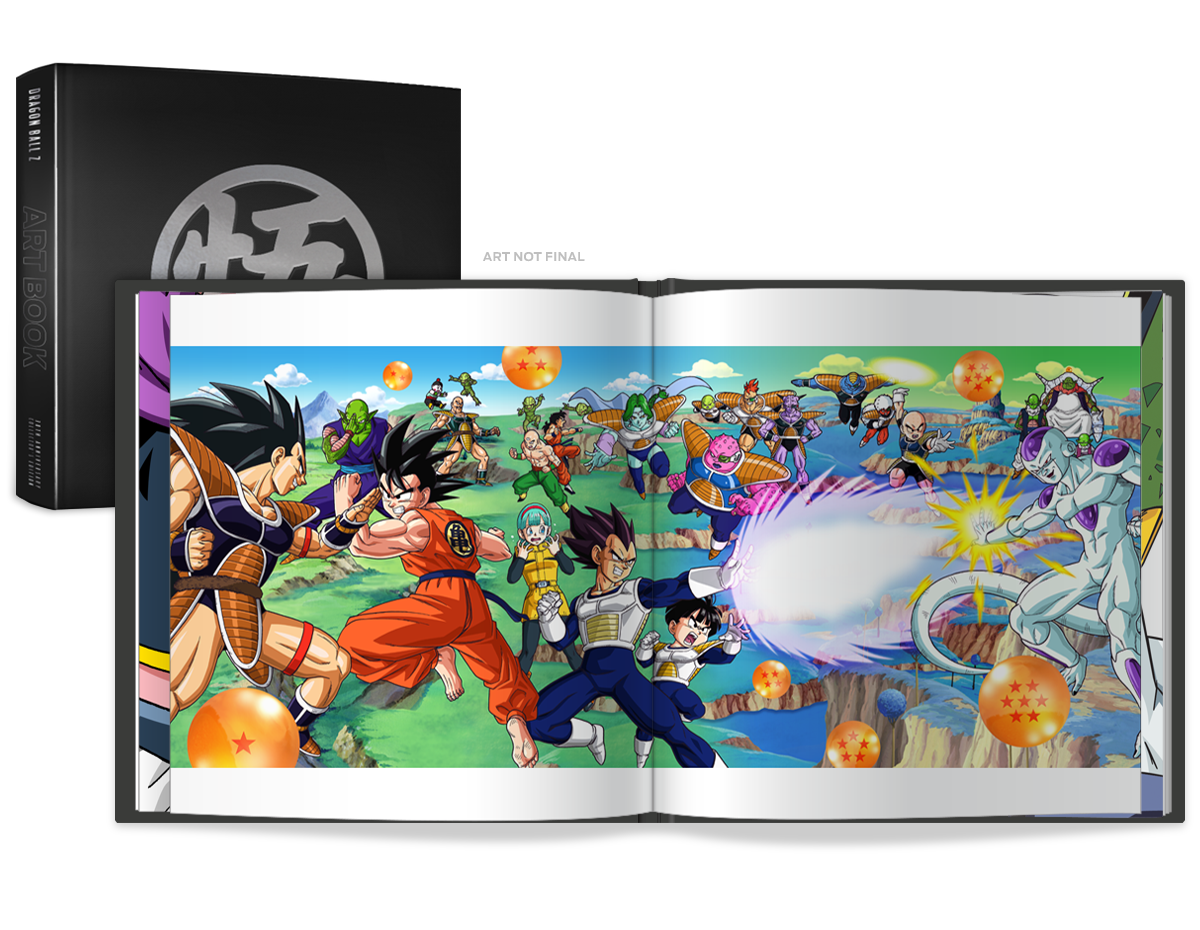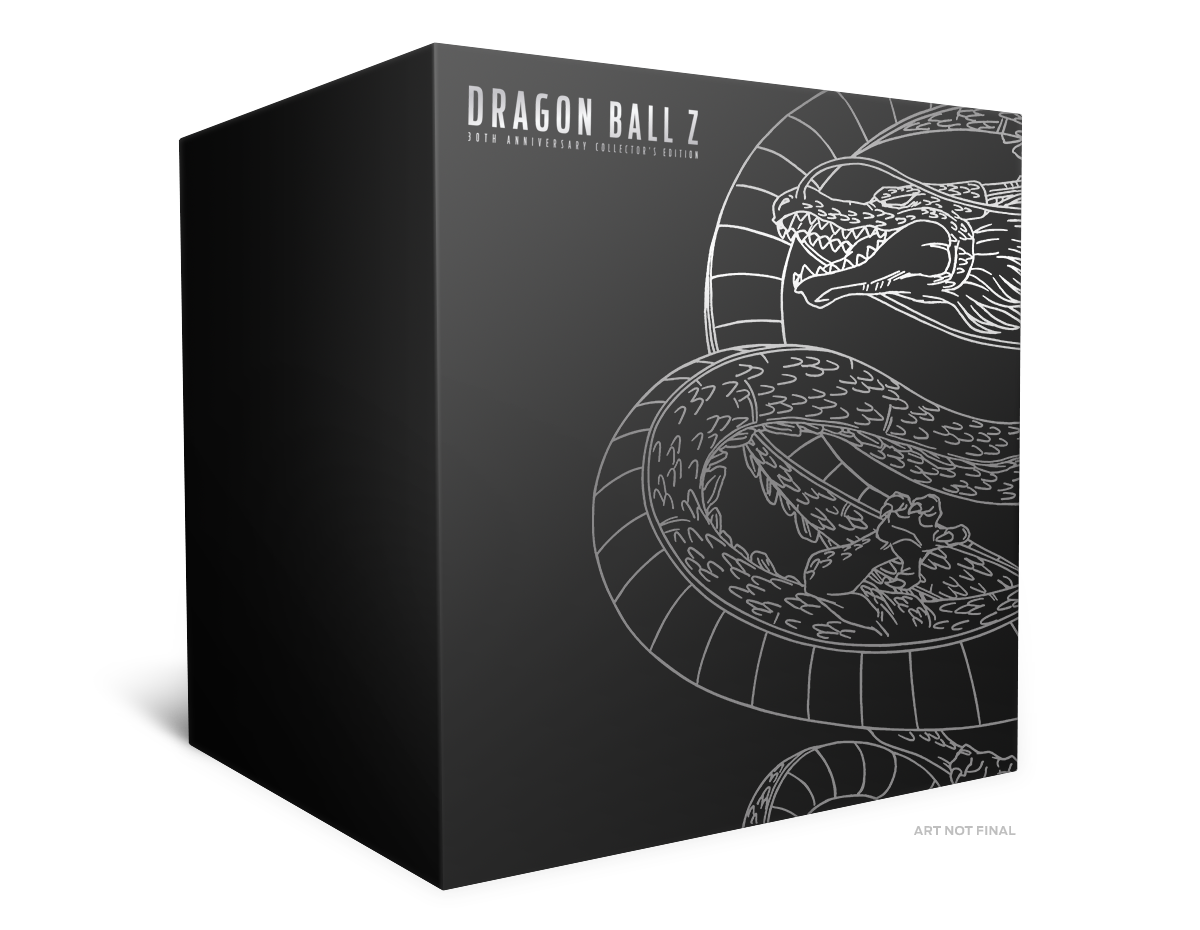 Celebrate the legacy!
An iconic set worthy of a legendary series! Packed full of everything you could wish for…and more.
Entire Dragon Ball Z series in the original 4:3 aspect ratio, remastered on Blu-ray for the first time ever
An exclusive full-color, 11-inch, 30th anniversary version, Grandista Goku collectible figure from Banpresto—not available anywhere else
Full-sized hardback artbook—available only in this set
Housed in a stunning collectible box featuring Shenron in a striking foil design.
Funimation reservations include an individually stamped and numbered Certificate of Authenticity
FAQ
Why hold a reservation campaign?
Due to the high costs associated with the set, we needed to guarantee a minimum number to print. We thought a DBZ 30th anniversary set was an awesome idea, but we needed to measure the interest!
Why 3,000 units minimum and 6,000 units maximum?
This was the minimum build order for sets from our printers. This minimum made sure that we could sell the product to you at an affordable price.

6,000 was the maximum build order due to manufacturing limits.
Why did you host this here instead of on a platform like Kickstarter?
The short answer? We weren't looking to crowdfund this set. We feel that Kickstarter and similar crowdfunding platforms are typically asking fans to fund the creation of new content, not something like a collector's edition which may be cool but isn't quite the same as new content. We love and support (and back!) lots of projects for new anime, new dubs, or new forays into the North American market, though!
The Reservation Period is over so, what happens next?
All cards will be charged, and orders will be processed. Orders that cannot be fully processed will be canceled and you will not receive a set.

A notification of shipment will be sent out sometime before the end of the year when the set is ready.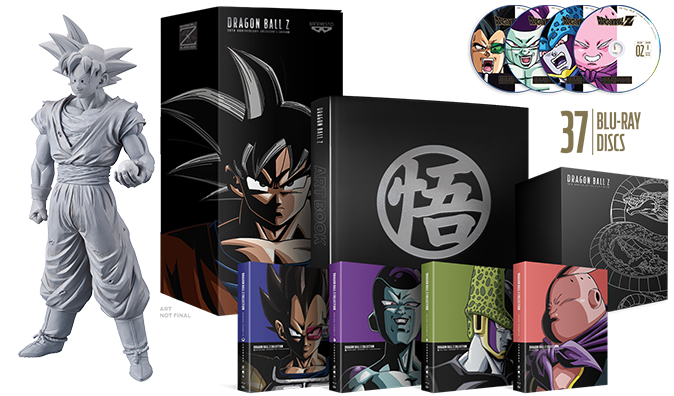 Join the legacy!
Stay informed on any product updates or for future Dragon Ball Z releases!

Reservation Period:
When you make your reservation, you won't be charged but a credit card is required for pre-authorization.
To thank everyone for their support, those who reserve a set during the reservation period through Funimation will receive a special certificate of authenticity that is individually stamped and numbered!
What if there aren't 3,000 reservations?
The set will not be made, and your pre-authorization will expire. We understand that many fans are perfectly happy with their home video releases of Dragon Ball Z that were previously created and that's cool with us! But if we can't hit 3,000 reservations, we won't be able to create this collector's edition.
*Note: If you use a debit card for pre-authorization, it will be treated like a charge to your account. The funds will be withheld until the set is purchased or the authorization expires.
After Reservation Period:
What happens after the reservation period?
Following our reservation period, if we meet 3,000 reservations, all fans who reserved a set will be charged the full price of the order. Then the sets will be created! You can expect your order to ship before the holidays.
Is there a maximum number of units that can be fulfilled?
Yes! Due to manufacturing limits, we are only able to create a total of 6,000 sets.