HUMANITY'S MET ITS MATCH.
Bring home Attack on Titan Season 2!
Own it now on Blu-ray, DVD & Digital HD.
BUY NOW
KEEP UP WITH THE ACTION
You can stream all of Attack on Titan Season 1 and Season 2 SimulDubTM and Simulcast in HD on FunimationNow!
WATCH NOW
NOT A FUNIMATIONNOW SUBSCRIBER?
Stream our entire anime catalog in HD for free! Star your 14-Day Free Trial today to get access to all the action, adventure, and more.
START YOUR FREE TRIAL

Attention recruits! Things have gotten intense with the appearance of the Beast Titan so we're giving you new orders. This time, you'll be split into three groups led by our strongest scouts—Eren Jaeger, Mikasa Ackermann, and Armin Arlelt. To determine who's lead you'll be following, we've got another test for you.

TAKE QUIZ NOW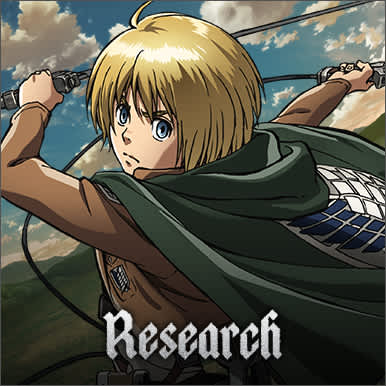 ARMIN ARLELT
Fighting may not be your strong suit, but you've got a mind that can solve any puzzle or problem put in front of you. Under Armin's leadership, you'll learn how to come up with capable plans to keep our soldiers in line—and hopefully bring them home safely. Every mission requires careful research and we're putting our trust into you.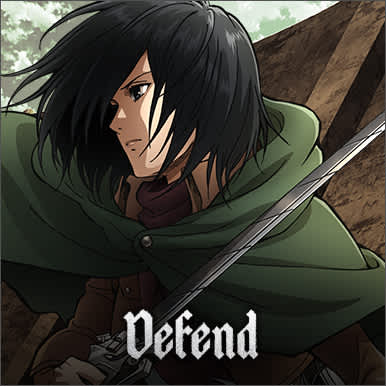 MIKASA ACKERMANN
While you're ready to take a Titan down at a moment's notice, you have the wisdom and patience necessary to stick to a plan. Following Mikasa, you'll get the job done quickly and perfectly. While she may appear stoic, you can put all your trust into Mikasa to see the mission through to the end. You'll defend our walls and you'll do it with precision.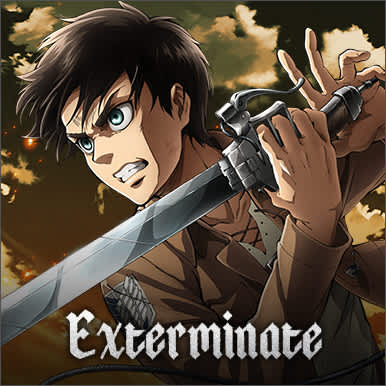 EREN JAEGER
Like Eren, you have a burning determination to eliminate all Titans. Under his leadership you will face the beasts head-on with the best back-up possible: a Titan! Be careful though—Eren's temper isn't aimed only at Titans, so make sure you follow orders and keep up. These Titans don't stand a chance with your eagerness to exterminate them.

SURVIVAL TRAINING
Mission Directive
Do you have what it takes to survive a mission out in the field?
Play our survival game and see if you can make it through the Titan-filled forest!
Proceed below for details.
Mission Timeline
THU, MAR 15 – THU, MAR 22: Play the game.
FRI, MAR 23: Winner will be announced here, so stay tuned!
TAKE QUIZ
MISSION RESULTS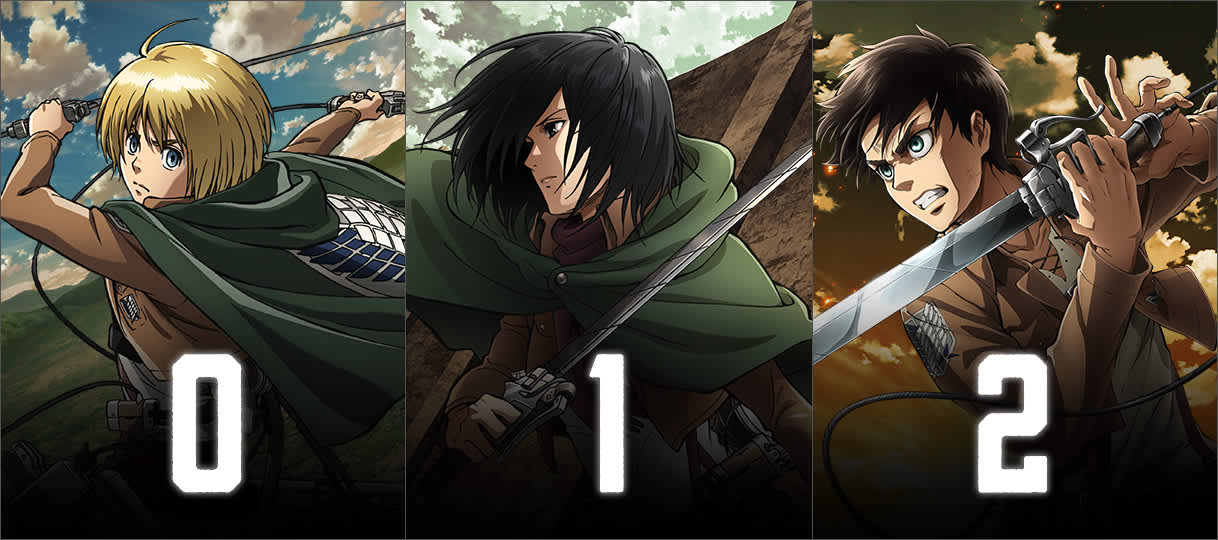 THE ABNORMAL TITANS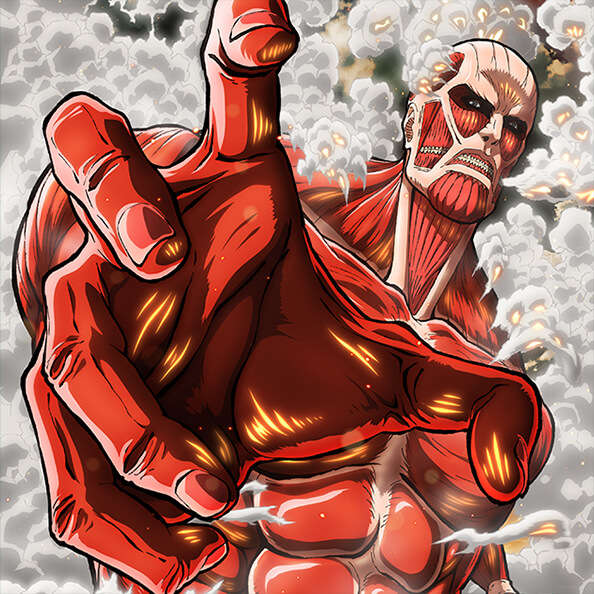 COLOSSAL TITAN
The Colossal Titan is named for the fact that it's roughly four times the height of any Titan ever seen before. In addition to having a distinct size, the Colossal Titan also seems to lack skin entirely. His role with the Titans is to break down the wall so the others may enter.
ARMORED TITAN
The Armored Titan has what appears to be white plates of hardened skin covering its entire body. It also possesses white eyes and short, blonde hair. Despite its seemingly heavy weight, it's proven agile in a fight.
EREN (TITAN FORM)
During a mission, Eren sacrifices himself to save Armin and is swallowed by a Titan. This near-death experience is what gives birth to Eren's Titan ability. Although distrusted by the military, he joins a Special Operations Squad.
FEMALE TITAN
The Female Titan was first discovered by the Scout Regiment during the 57th expedition outside of the walls. She displays a unique ability to generate a crystalline substance to protect the vulnerable area at the back of her neck and is extremely skilled at hand-to-hand combat.
BEAST TITAN
The Beast Titan has a distinct, ape-like appearance. Although he has the body structure and facial features of a human, a dark fur covers the rest of his body. He possesses the unique ability to retain human consciousness and is capable of human speech while in his Beast form.
YMIR (TITAN FORM)
When it comes to Titans, size isn't everything. Ymir is the smallest of the titans. With long arms and claws, she can easily climb trees and rip enemy flesh. She is also capable of human speech when she in her Titan form.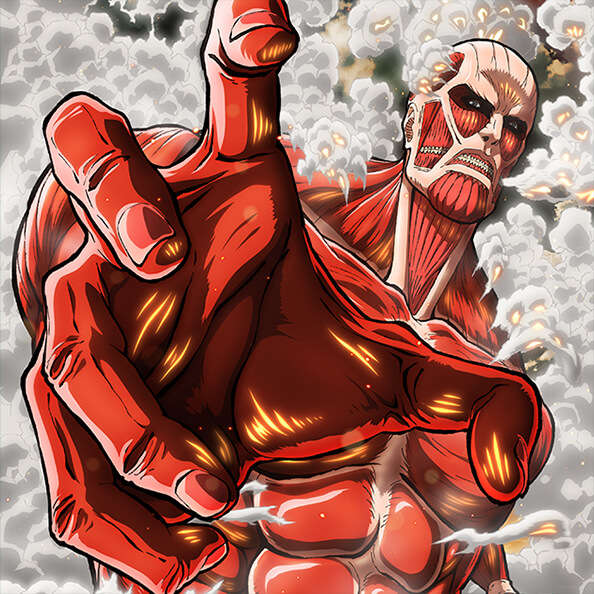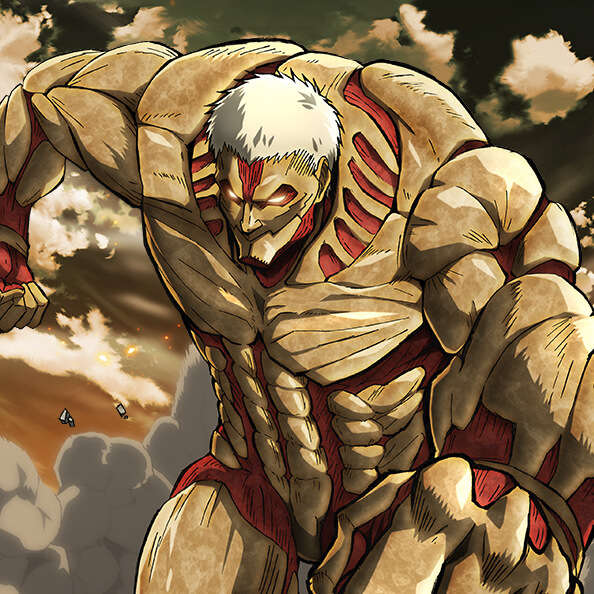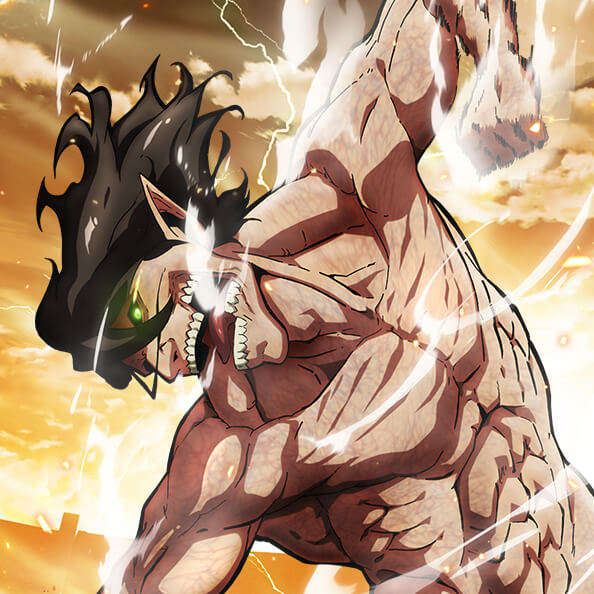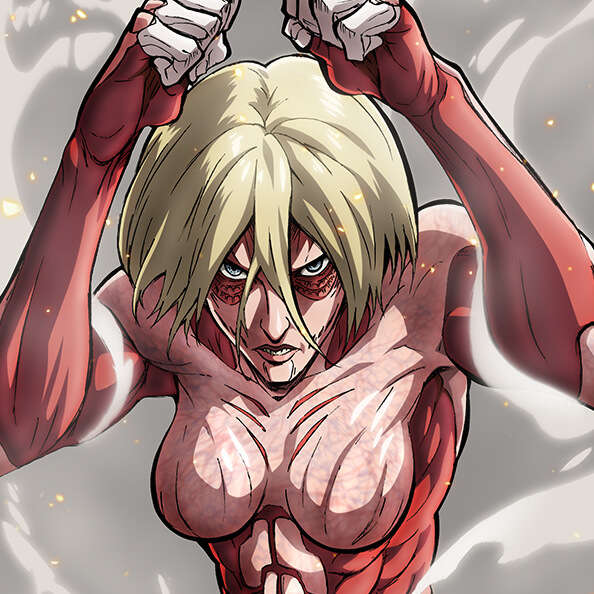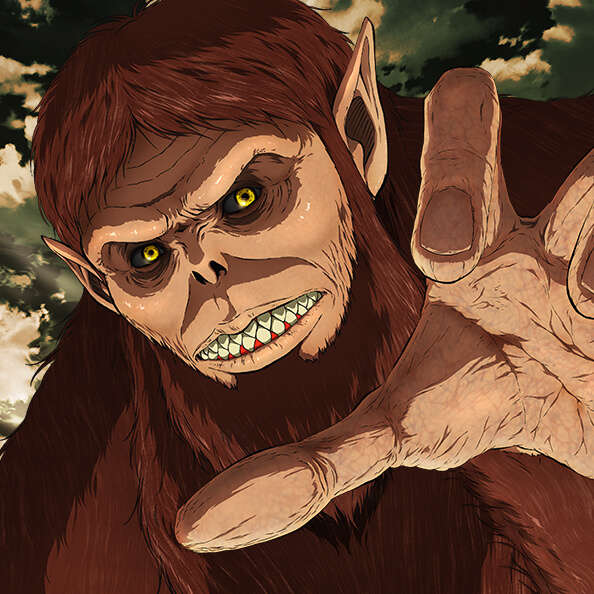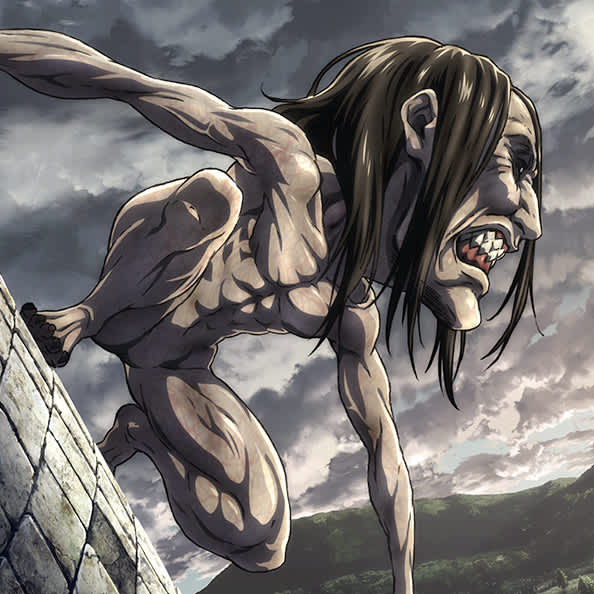 SPREAD THE WORD
Tell the world who you're following in the war against Titans!
Share on social media using