Stream Extraordinary Anime
Enjoy Funimation's complete library of anime subs and dubs ad-free – anytime, anywhere – starting at only $5.99 a month.
SimulDub™ Shows
Watch our newest English-dubbed anime.
Sign Up for FunimationNow!
Start streaming hundreds of ad-free anime for only $599 a month.
START YOUR FREE TRIAL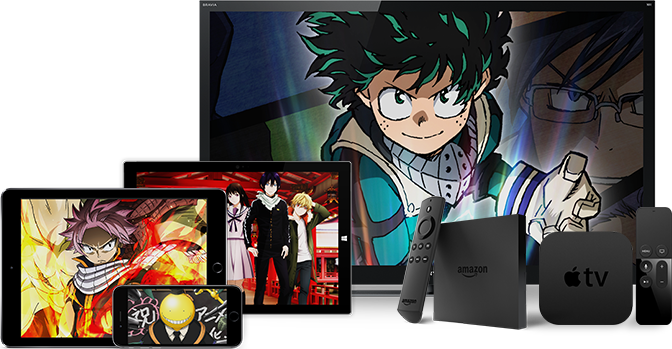 []
Create a Funimation Account to Get Started
If you don't see this email in your inbox within 15 minutes, look for it in your junk-mail folder. If you find it there, please mark the email as Not Junk and add @funimation.com to your address book.