Well unlike most RPs this one is a crossover anime RP. This RP starts out in a boarding academy name Ryu academy that holds all years until you graduate. Ryu was a former all boys school that recently got co-ed. There are a bunch of cute boys there and they have tons of clubs. But the fist people I would like to introduce is the student council (well some unless you wanna join) (Which is full of guys from different animes.). If you don't know them google it!!!!
President Miroku (Inuyasha -heads up he's a womanizer-) 3rd year
Vice prez Lelouch Lamperouge (code geass -lol yeah Lulu I put you in the same place you where at Ashford XD Lulu: Why??????) 2nd year
Secretary: Yukimura Sanada (Sengku Basara He's mine!!!) 1st year
Treasurer: Ciel Phantonvie (Kuroshituji or Black butler) 1st year
Other members:
Date Masamune (3rd year) (Sengoku Basara) (he's on badass MF!!!!!)
Sebastian Michaelis (2ND YEAR) (Kuroshituji or Black butler)
Suzaku Kururugi (2nd year) (Code geass)
Yotie (IDK his last name but 1st year) (Nabari no ou)
Okay well this RP will be about people an their lives at Ryu academy and you can be whoever you want and add whatever and whoever you like. But I would like this RP to be kept as a comedy or like any-regular-school-thing -RP with very little conflict but I'm okay with conflict just keep it easy . (Unless I say so >:3) Anyways -sigh- let me put my chrarcter on as an example of what you should put as your character.
Name: Kuro Myoko
Age: 15
Grade: 1st year (freshmen)
What am I?: Neko girl (Cat demon)
Crush: (Later on) Yukimura
Looks: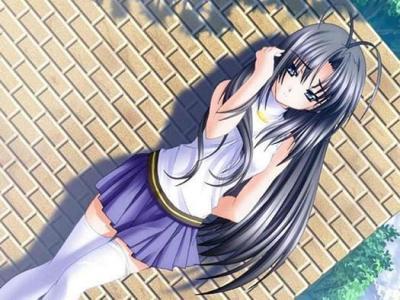 Info: She keeps it to herself that she's a cat demon. Her parents put her in this boarding school cuz they are lazy to take care of a teenage girl (I know bad parents) So she's was nervous since she is in a former all boys academy. She' gets nervous easily and is interested in joining the student council. But also interesting in staring a band. She can also speak in English, Spanish and Japanese.
Likes: Food (especially sweets), Music, anime and video games.
Dislikes: Judgmental people.
Hobbies: Playing bass, drawing.
Well hope this wasn't to hard to read. Lol so Enjoy.