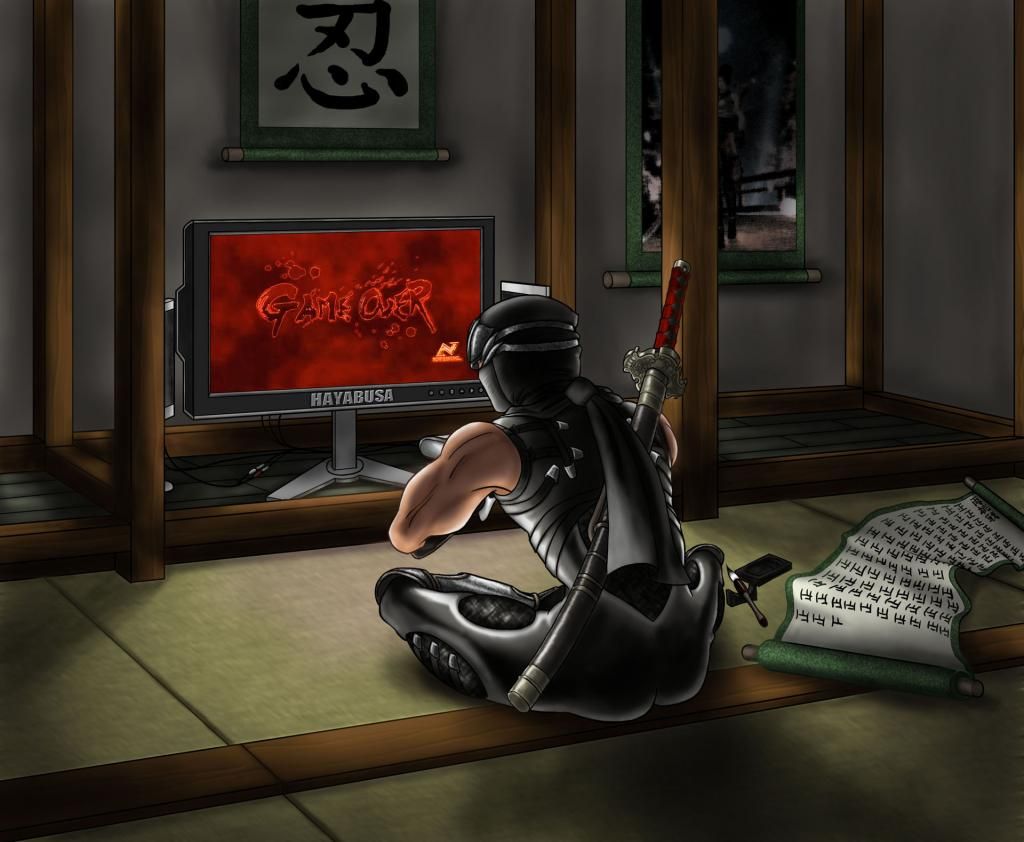 So as the title says, this is about the game Ninja Gaiden; primarily focusing on the new 3D, thrid person action games which came out for Xbox, Xbox360, PS3, and now the WiiU.
The first thing I need to mention about myself as I have before, is that I don't really get to game all that much for a few reasons. First being time restaints, I work a lot, and spend a lot of my spare time practicing/playing bass - and usually when I'm faced with the choice of gaming or playing bass - bass usually wins out almost everytime. However, there is the rare time I choose the gaming - say I just want to have an easy, laid back weekend and I need a break from bass - which happened recently, which is what is the catalyst for me making this thread.
Second, I can't play too many games considering a majority of them made now are shooters - these games look like a blast, but I can't play them, I suffer from motion sickness. I attempted Halo one and got sick for a few hours and COD actually caused me to throw up, and it is a shame because as I mentioned, these games look like a blast.
This is also why I only have three favorite franchises - and a few others -I like to play. There's Mario - but it has to be that 2D Mario, then there's the Dead or Alive series (always been a favorite) and the topic of this thread; Ninja Gaiden.
I have the first Xbox Ninja Gaiden along with Ninja Gaiden Black, Ninja Gaiden 2 for Xbox360 and Ninja Gaiden Sigma and Sigma 2 for PS3.
I like Ninja Gaiden (and DOA) for the fluid and smooth gameplay - in other words the feel of them are very nice. I liked them so much when I played Ninja Gaiden Black I beat it on all difficulty levels; including Master Ninja, and I have unlocked everything on it. I started playing Ninja Gaiden Sigma for my PS3 and beat it on hard this past weekend, maybe in a few months I'll try very hard and Master Ninja.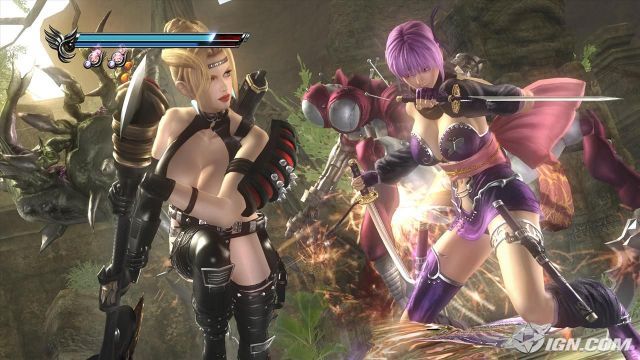 I didn't bother to get Ninja Gaiden 3 because I heard from everyone it was bad and my patience has paid off because they've announced Ninja Gaiden Razor's Edge for PS3 and Xbox360 - so there's no need to get a WiiU. This is good news and I hear it's only around $40, so that's nice to hear. There's also some more playable characters; Ayane and Kasumi from DOA and Momiji (one of the franchise's ninja women). So I look forward to playing that and seeing what sort of lethal moves those characters have.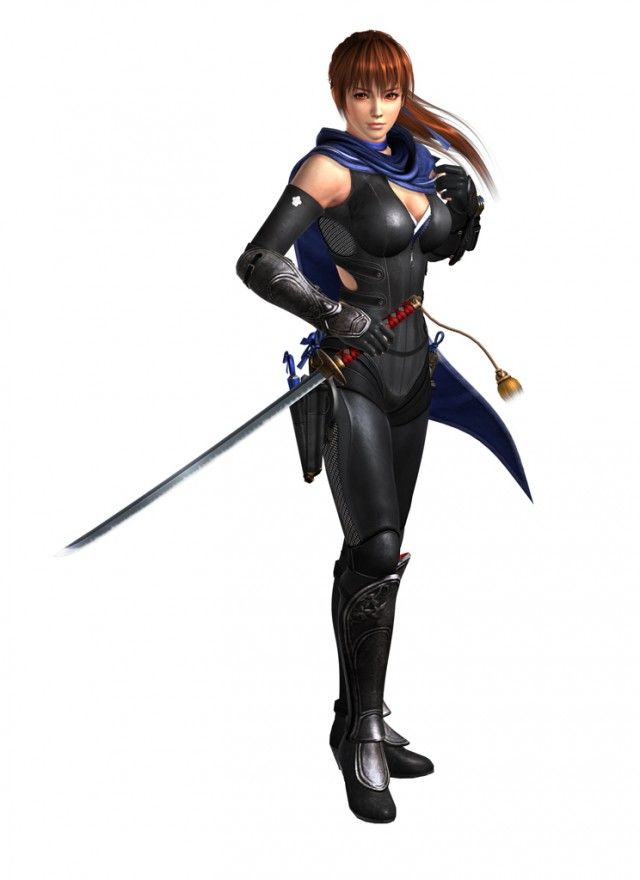 I also hear from the gaming community how difficult the Ninja Gaiden franchise is, except for Ninja Gaiden 3. The first one for Xbox is still the most difficult if you ask me for one simple reason which I won't bother explaining - it's also not the point of this particular part of the post I'm making. Read on and see what sort of point I'm implying - I won't come out and say it, but it does relate to the trends in gaming overall.
Basically, when I bought that first Ninja Gaiden game for Xbox and after playing a game like Fable, I expected it to be easy, I was wrong, it was tough - but this is what kept me coming back to it.
This game reminded me of the old action adventure games I played on Sega Master System when I was a kid - anyone remember Rastan? That was an old 2D game, and I remember playing it to see how far I could get, I remember havign to make sure I saved up all the potions and power ups for the boss battles - if you had nothing for a boss battle it was; reset the game, start over.
This was simular to Ninja Gaiden, if you used too many power ups in the first two levels, it was reset the game start over. There was also very little for tutorials, or any practice mode - there was also only normal, there was no easy - although they give you one on all the other releases of these games.
What it came down to was that I realized that I couldn't just mash buttons - I actually had to learn the combos, use most effective moves, have a strategy and be patient. A lot of people have played it and say it's a horrible game and how it sucks because they couldn't get past the first boss (nunchuks guy) - when there's actually a very easy way to beat him - however, I had to figure that out.
In the end, to beat this game on normal my first time, it took me close to 30 hours of game time. If you couldn't figure out how to defeat the boss characters, the "puzzles" on the levels themselves made you wonder where you were supposed to go and how to do it.
As much as I enjoy playing this game, I still find it can be pretty difficult - of course, Ninja Gaiden 2 and Ninja Gaiden Sigma 2 are considerably easier and more accessable.
This brings me to my point (aside from plugging Ninja Gaiden) is how people expect games to be easy to beat, and this is understandable in the sense that gaming has become more popular, as a matter of fact I would almost say gaming has become all inclusive. So while I understand gaming is supposed to be fun, how many of these people out there are actually looking for a challenge? I see people start games and put them down, or sell them because they feel they're too hard.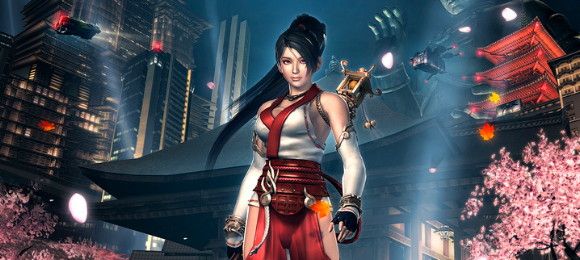 Coming back to Ninja Gaiden, the original maker Tomonobu Itagaki when asked about how some people reacted to Ninja Gaiden by saying it was too difficult he replied something to the effect of: "That's how I made the game, take it or leave it." I can't recall word for word what he said because I can't seem to find the quote online - I may have to look in one of my old game magazines - which I bought because of the article on Ninja Gaiden.